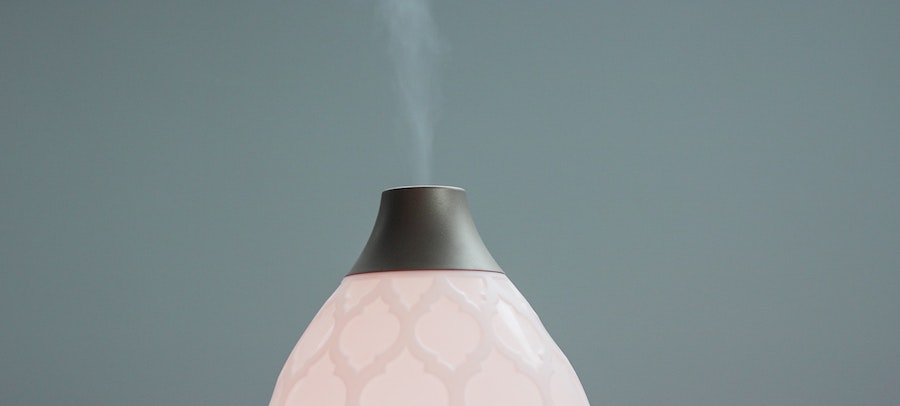 Toxic and Irritant Essential Oils
By CDWA | Sentience | Health | August 30, 2020
If your pet is exposed to essential oil:
• Remove your pet from the area and into fresh air
• Do not give any home antidotes
• Contact your veterinarian or emergency veterinary clinic to have your pet attended to immediately.
Common symptoms of essential oil toxicity:
• fragrance or scent on hair coat, skin, or breath or in vomit
• difficulty breathing
• difficulty walking or uncoordinated gait
• drooling
• lethargy or weakness
• muscle tremors
• pawing at the mouth or face
• redness or burns on the lips, gums, tongue, or skin
• vomiting and aspiration

Toxic and Irritant Essential Oils
Many essential oils and liquid potpourri products are extremely toxic to both cats and dogs, even in small doses that might seem like light, ambient fragrance to humans. Essential oils are gases, in actual fact, and are quickly absorbed by the olfactory system and skin of pets. When diffusers emit droplets into the air, the oil is further absorbed by mouth when the animal self-grooms.
As a general guide, keep pets well away from diffusers (in different rooms), don't apply directly on the skin or fur as a therapeutic treatment unless under the advice of a veterinarian, and keep these products well out of your pet's reach so they cannot be ingested. Given that pets have a much stronger sense of smell that humans do, even non-toxic, diffused oils are completely overwhelming and uncomfortable to pets. We recommend not using diffusers at all.
For more information on essential oil properties and their toxicity, please see Pet Poison Helpline's Essential Oils and Cats and Essential Oils and Dogs articles.
The most toxic oils include:
Anise (Pimpinella anisum)
Birch (Betula)
Bitter Almond (Prunus dulcis)
Boldo (Peumus boldus)
Calamus (Acorus calamus)
Camphor (Cinnamomum camphora)
Cassia (Cassia fistula)
Chenopodium (Chenopodium album)
Cloves (Syzygium aromaticum)
Garlic (Allium sativum)
Goosefoot (Chenopodium murale)
Horseradish (Armoracia rusticana)
Hyssop (Hyssopus sp. with the exception of Decumbens)
Juniper (Juniperus sp. with the exception of Juniper Berry)
Mugwort (Artemisia vulgaris)
Mustard (Brassica juncea)
Oregano (Origanum vulgare)
Pennyroyal/Melaleuca (Mentha pulegium)
Pine Oils
Red or White Thyme
Rue (Ruta graveolens)
Santolina (Santolina chamaecyparissus)
Sassafras (Sassafras albidum)
Savory (Satureja)
Tansy (Tanacetum vulgare)
Tea Tree Oil (Melaleuca alternifolia)
Terebinth (Pistacia palaestina)
Thuja (Thuja occidentalis)
Wintergreen (Gaultheria procumbens)
Wormwood (Artemisia absinthium)
Yarrow (Achillea millefolium)
0